1. COMPOST IT
If you aren't set up for backyard composting, or self hauling, it's important that you utilize your curbside compost service. In fact, it's now the law.
When organic waste is sent to landfill, it decomposes anaerobically (without oxygen) which creates methane a short-lived climate pollutant and one of the most potent greenhouse gases in Earth's atmosphere. Methane is a major contributor to climate change.
Diverting organic waste to recycling is an integral part of the state's climate change program and can significantly reduce local air quality emissions and the impacts of climate change in our life time. 
2. USE A KITCHEN CONTAINER
Collect your food scraps and food-soiled paper items in kitchen pails, bowls, or bins, and then transfer the food scraps to your curbside compost cart along with your yard waste. The best kind is a kitchen container with a wide mouth so it's easy to scrape into, a tight-fitting lid to keep odors at a minimum, and a handle so you can easily transfer its contents to your curbside cart.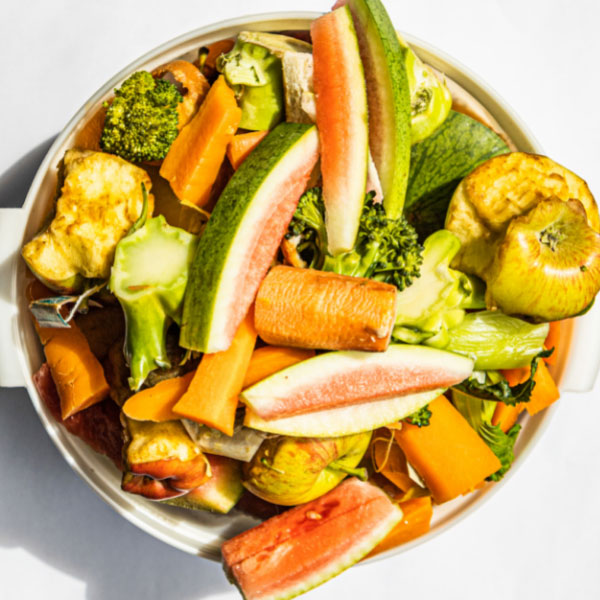 3. SHOP WITH A LIST
Sticking to a list will help you avoid food waste.
Take inventory of what you have, plan your meals, and shop with a detailed shopping list based on what you actually need.
4. USE FIRST IN, FIRST OUT
A convenient way to avoid spoiling or wasting food is to use a First-in First-out method for food storage. Sort foods by expiration—earliest dates in front of those with later dates—so you're sure to use up food before it goes bad.
5. FREEZE IT
Freezing is a great way to store most foods to keep them from going bad until you are ready to eat them. Use the FoodKeeper tool on www.foodsafety.gov for information on how to store different foods safely to maintain freshness and quality.
6. BLEND IT
Overripe or past-their-prime fruit and veggies make great, nutritional smoothies. Even the pickiest eaters won't notice imperfections when blended into a delicious drink.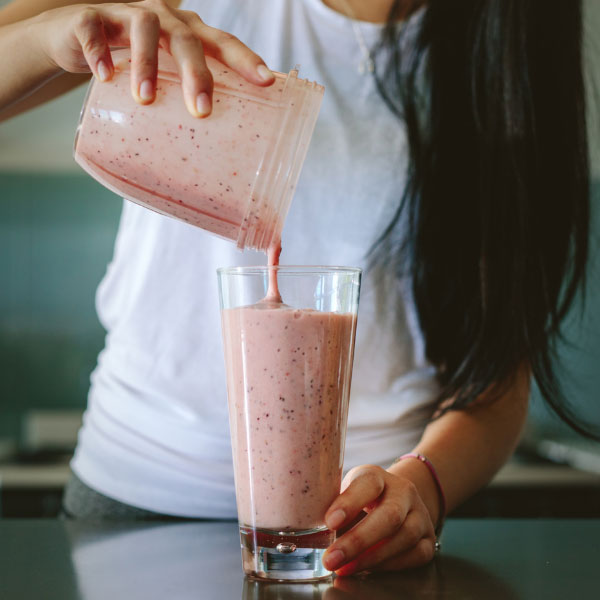 7. MAKE STOCK
Excess food scraps like chicken carcasses or past-their-prime veggies can be made into broth or stock. Freeze in measured amounts, and you'll have nutritious homemade broth ready for your next soup.
8. PACK YOUR LUNCH
Avoid creating excess food and single-use packaging waste by making and packing your own lunch. Invest in quality, reusable containers that will help you make the most of the food you already have.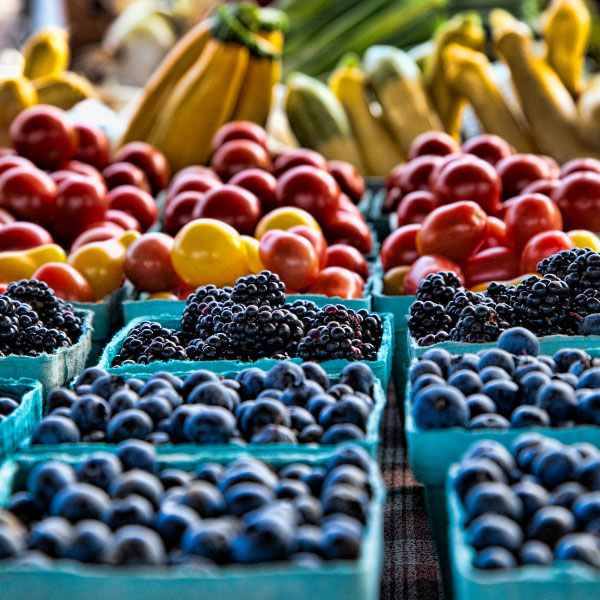 9. BUY LOCAL
When you buy locally produced food, you support family farmers and small businesses in your community. You also help fight pollution by reducing delivery distances for trucks and other vehicles. Marin has plenty of bountiful Farmers Markets including the Friday Mill Valley Farmers Market at the Alto Shopping Center, the Thursday Marin Farmers' Market in San Rafael and the Sunday Marin Farmers' Market at the Civic Center.
10. DONATE EXCESS FOOD
You can donate a variety of foods to different types of organizations in Marin. The Marin Health and Human Services website has an up-to-date Community Resource Guide for donation opportunities.