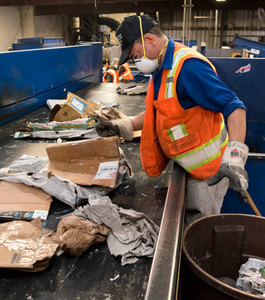 To address the fact that California has failed to reach its diversion goals, CalRecycle appointed a Statewide Commission on Recycling Markets and Curbside Recycling.
The commission of 17 representatives of various stakeholder groups (including non-governmental organizations and other nonprofits, private and public waste management sectors) will spend the next six months developing policy recommendations to help clean up California's recycling stream and strengthen markets for recyclable materials.
You can read the full Waste360.com article here. 
To learn more about the Commission, visit CalRecycle.